HNU to the World!
the World to HNU
HNU Photo
Home >Academic >Korean Studies Summer Program (KSSP) >HNU Photo
Visit of the President of Presbyterian College
작성일 2023-07-20 09:38
작성자 정유림
조회수 542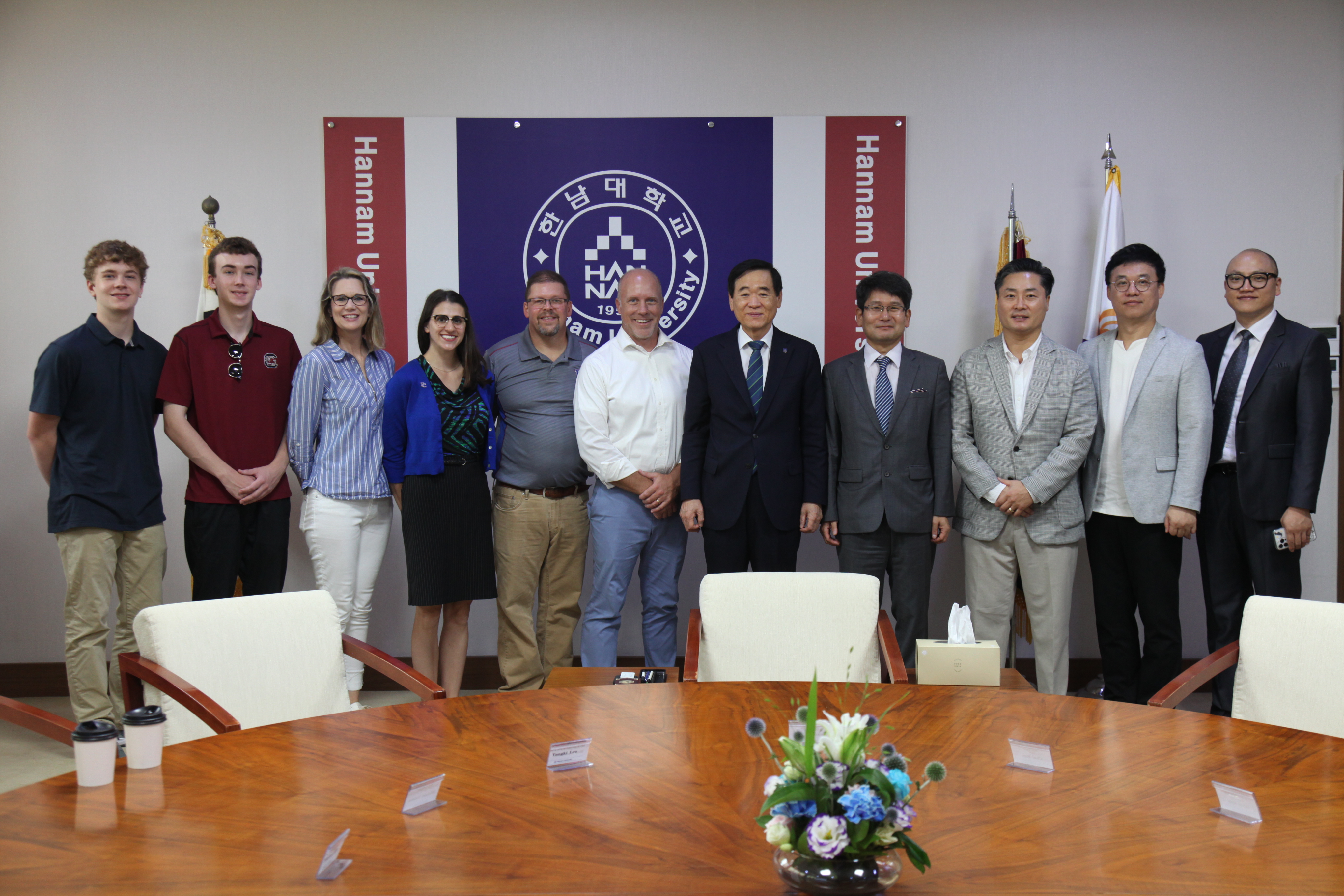 On Thursday, July 13th, a delegation from Presbyterian College in the United States visited our school, discussing ways to strengthen international exchanges and cooperation with President Lee Kwang-Sup.
The delegation included Dr. Roy Campbell, Director of the Center for Korean and East Asian Studies; Dr. Michael Nelson, Professor of History; and Dr. Stephanie Freis, Professor of Psychology.
After paying a courtesy visit to President Lee Kwang-Sup, the visiting delegation discussed cooperation possibilities at the Design Factory, Makerspace, and Seo Ui Phil Hall, together with Kim Chul, Dean of Global Relations, Kim Kitai, Associate Dean of Global Relations; Kim Won-Bae, Director of International Relations; and Lee Yong-Ki, Manager of International Relations.
Presbyterian College, located in Clinton, South Carolina, is a sister university and is renowned as the alma mater of Dr. Seo Ui Phil, a founding member of our school, who passed away last May.
Our school and Presbyterian College have maintained close exchanges for a long time. In particular, our students have been training at Presbyterian College for three weeks since last July 15th through the short-term summer language training. Next year, students from Presbyterian College plan to participate in the 'Korean Studies Summer Program (KSSP)' run by Hannam University.
President Lee Kwang-Sup said, "It seems that it will greatly contribute to making the exchanges between the two universities more active and providing students with international academic experiences."