HNU to the World!
the World to HNU
HNU Photo
Home >Academic >Korean Studies Summer Program (KSSP) >HNU Photo
Following COVID-induced setbacks, international exchanges at Hannam University return to normal with revitalized agreements and student exchanges among universities
작성일 2023-08-03 11:21
작성자 정유림
조회수 753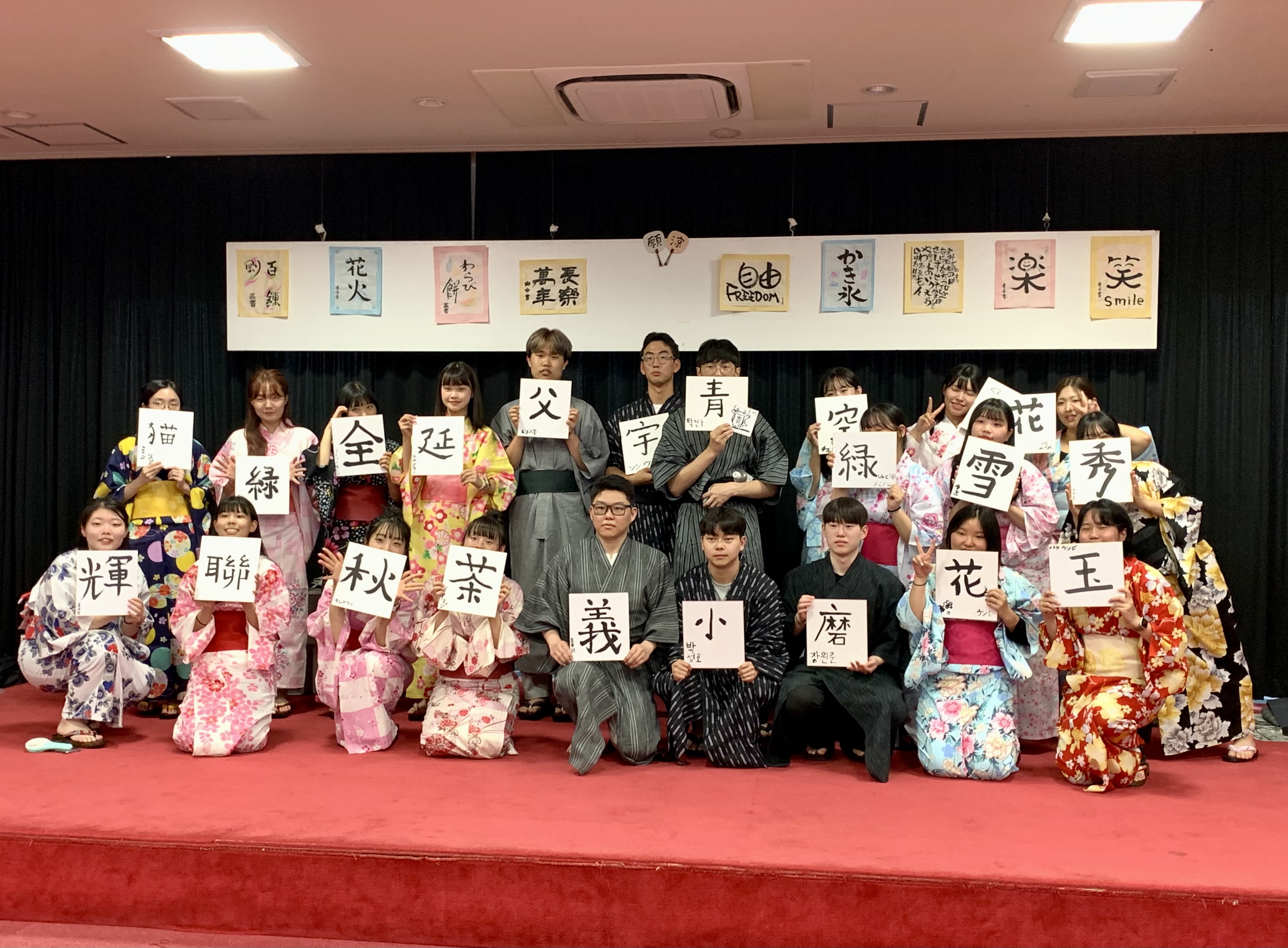 International exchanges at universities, which had been subdued due to the COVID-19 pandemic, are returning to normal, with vigorous student exchanges, operation of training programs, and international agreements.
According to Hannam University on the 2nd, the 'Japanese Sister University Korean Language and Culture Training Program' will be resumed for the first time in four years since 2019, starting from August 5th for three weeks. Sixty students from seven sister universities in Japan, including Nanzan University, will participate in this program run by the Korean Language Education Center and the International Exchange Team at Hannam University, covering Korean language, Korean studies, and cultural experiences (visits to Jeonju, Gyeongju, Seoul, etc.).
The dispatch of exchange students to overseas universities is also being revitalized. More than 100 students from Hannam University are studying at foreign universities as short-term trainees during the vacation and long-term exchange students for one semester or one year. The countries dispatched include a wide range, such as the United States, France, Germany, the Netherlands, Japan, Southeast Asia, Africa, and more.
Formal exchanges between universities have also regained their vitality. The regular general assembly of the 'Association of Christian Universities and Colleges in Asia (ACUCA)', which has 69 universities from 9 Asian countries, will be held in Daejeon under the auspices of Hannam University, the president university, in October. It is a large-scale event with over 100 university officials, including the heads of member universities. Earlier, Hannam University President Lee Kwang-sup toured sister universities in the United States in May, introduced international exchange programs, and actively promoted exchanges, including signing new exchange agreements with Baylor University in Texas and others.
In June and July, a visiting group of international education administration experts from the Fulbright Foundation in the United States and officials from Presbyterian universities visited Hannam University. From August to September, presidents and vice presidents from Josai University, Kanto Gakuin University, Nagasaki University of Foreign Studies, and others in Japan are scheduled to visit, and the schedule is densely packed with signing new exchange agreements with universities in the United Kingdom, the United States, China, and more. In addition, the LINC3.0 project team signed an industry-academia cooperation agreement with Universiti Malaysia Sabah (UMS), a national university in Malaysia, on the 27th of last month, and agreed to conduct joint technology research and development and student exchanges.
A Hannam University official said, "International exchanges that had been subdued due to the COVID-19 pandemic are officially resuming," and added, "As our university is aiming to become a global university, we will further expand various programs, including student exchanges.